Adelaide and Surrounds Accommodation Search
For Cheap, Luxury or Discount Hotels around Adelaide and Surrounds
Adelaide and its surrounding areas in South Australia offer visitors a range of accommodation options to suit every budget and taste. Whether you're looking for a luxurious stay or budget-friendly options, there's something for everyone in this region.
1. Hilton Adelaide - This luxurious hotel offers spectacular views of the city skyline and is situated within walking distance of many of Adelaide's attractions. With modern rooms, fitness facilities, and an outdoor pool, this hotel is one of Adelaide's most popular choices.
2. Saint Martins Waldorf Apartments - These self-contained apartments are perfect for those staying long-term in the Adelaide area. They offer spacious living areas, full kitchens, and laundry facilities. The apartments are ideally located close to the city center, shopping, and dining options.
3. The Mayfair Hotel - This boutique hotel provides a unique blend of luxury and sophistication in the heart of Adelaide's CBD. The Mayfair features elegant rooms and suites with chic decor, high-quality amenities, and attentive service.
4. The Stamford Grand Adelaide - This beachfront hotel is located in the picturesque suburb of Glenelg and offers guests stunning views of the ocean. With contemporary rooms, excellent dining options, and direct access to the beach, the Stamford Grand is perfect for those looking for a true seaside retreat.
5. Arkaba Hotel - Situated in the foothills of the Adelaide Hills, the Arkaba Hotel offers guests a unique experience of Australian hospitality and heritage. The hotel features a range of rooms and suites, as well as newly renovated communal spaces. The venue also offers a restaurant and bar, event spaces, and gaming facilities.
6. Adelaide Shores Resort - This accommodation option is ideal for families or those who want a relaxed holiday experience. The Adelaide Shores Resort features a range of accommodations, including cabins, villas, and caravan sites. Guests can enjoy a range of activities, including swimming pools, playgrounds, and golf courses.
7. Eos by SkyCity - Recently opened, the Eos by SkyCity offers an exceptional guest experience in the heart of Adelaide's CBD. With luxurious rooms, an award-winning restaurant, and panoramic views of the city, the hotel is perfect for those seeking high-end accommodations.
Adelaide and its surrounding areas offer a wide range of accommodation options for visitors. From luxurious hotels to budget-friendly stays and unique self-contained apartments, this region has something for everyone.
This is the worlds leading discount accommodation cross search engine

save up to 80%


This is the same set of services most travel agents use, Free to bookmark and share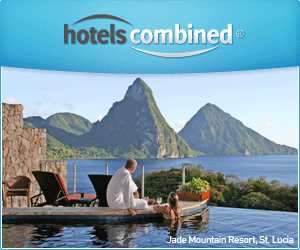 This is the site for Adelaide and Surrounds South Australia . Are you searching in the right Australian Region?
MOVE PORTAL